DEBRA THOMPSON, Board Chair
Debra is a nurse practitioner who works in the burn unit at Harborview Medical Center. Knowing that Debra has a particular interest in the elderly and experience in nursing homes, assisted living facilities and home visits, Dr. Marie Villa (ERC Board Member) thought her a good fit for the Board. Debra believes that our seniors need strong, professional advocates.
PAUL GAUDETTE, Board Vice-Chair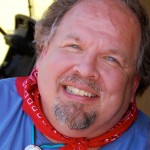 Paul was a senior accountant for the Federal Home Loan Bank of Seattle, and after that, he transferred to another department and became a Low Income Housing Compliance Analyst serving Washington, Alaska, Montana, Idaho, Wyoming, Utah, Hawaii and Guam. He retired in 2005 and dedicated himself to volunteering at Elders Last Wish and later at our Care Center. His passion for the aged started young — his best friend at the time had come to Yakima in 1900. After his friend passed, Paul received a copy of her will, which said: "To my best friend in my late life — you made it more bearable!" That was the first time Paul realized he had made a difference in someone's life. That one sentence inspired his journey to help the seniors of the world.